Welcome to Girls Lacrosse Club of Frisco: Home of the Frisco Fury
We're growing the sport of girls lacrosse one player at a time! Frisco, TX, girls in Kindergarten through 12th grade are welcome to register for a Frisco Fury team. GLCOF is a non-profit organization operating a recreational, 'town' program for girls of all skill levels. We welcome new players and offer a fall skills season and an official spring season. Let's go, Fury!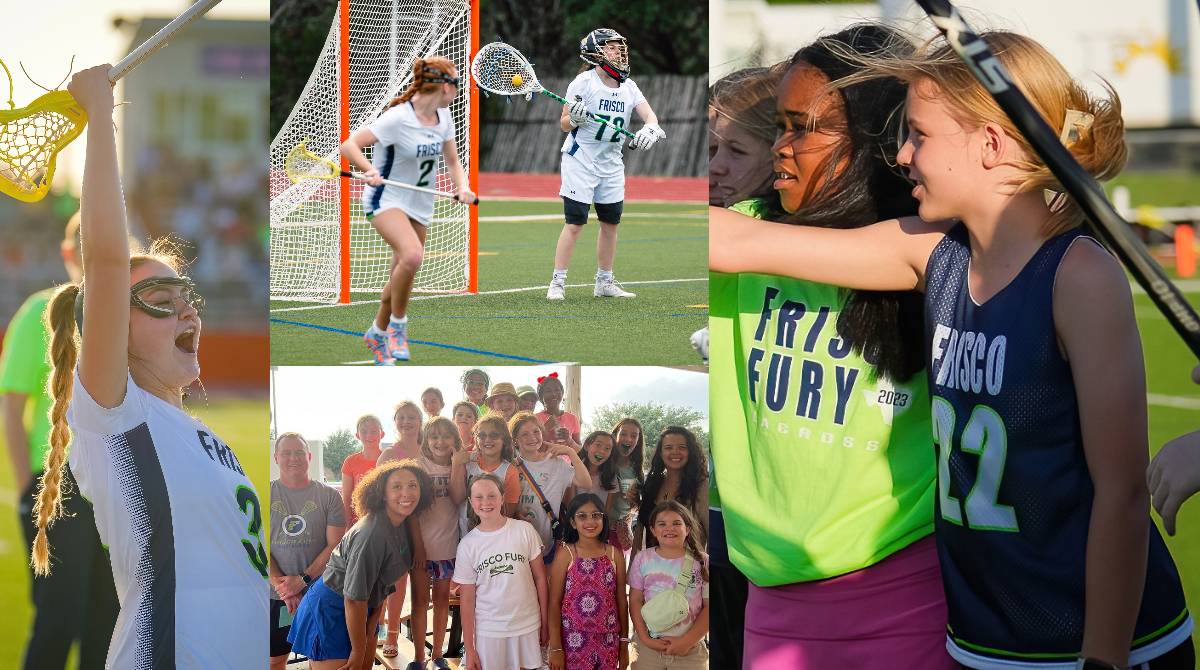 Our Mission: Foster a life-long enjoyment for the game of lacrosse for youth and high school girls in Frisco, TX. The club will offer developmental programs for girls in grades Kindergarten through 12th grade. Programs will include teaching individual fundamental skills, the essentials of team play, proper physical conditioning, and most important -- good sportsmanship. Through its coaching staff and volunteers, GLCOF will encourage players to develop a positive attitude, self-discipline, respect for others, and commitment to the success of their team and club. GLCOF will strive to make participation in the sport of lacrosse affordable, safe and a positive experience for players, coaches and parents.